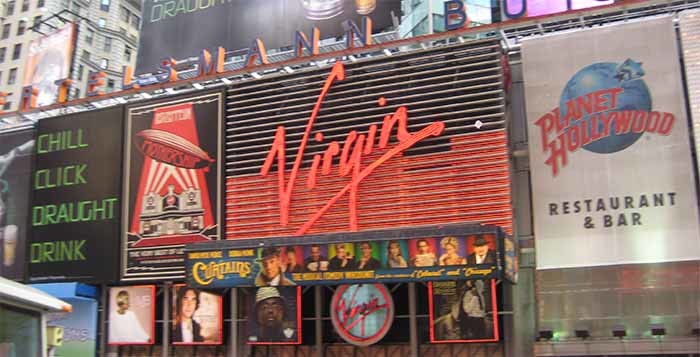 Long-time readers may recall that back in April 2013 we ran a piece on Virgin Gaming's new Xbox Tournaments App. For a company usually concerned with the high flying tourism, banking and record businesses, this new focus on gaming was a welcome departure; players of the ever-popular FIFA 13 could download an app which allowed them to play in-game tournaments that afforded them the chance to win a share of $100,000 worth of prizes. It was a savvy move accompanying one of the company's first video gaming ventures, but how well has Virgin done to capitalise and grow its gaming business?
Whilst Virgin Gaming is still going strong, the company's console arm has undergone something of a re-brand. Despite now being called World Gaming, there are precious few differences between it and Virgin Gaming, the site and in-console app still providing tournaments and eSports for competitively-minded gamers.
Instead of purely providing tournaments for FIFA 13 though, the site now hosts tournaments for FIFA 15, NBA 2K15, MADDEN 15, NHL 15, Hearthstone, FIFA 14, Starcraft 2, UFC, World Of Tanks, Titanfall, Forza 5 and Gran Turismo 6, and as a result the number of players, variety of prizes and general inclusiveness of the site has been enormously improved!
Players can still pay a small entry fee to enter the competitions and tournaments or instead opt for a $5 per month, all-you-can-play subscription, also being able to wager on important games even if they aren't necessarily playing in them. It seems that, concerning consoles, Virgin has a highly viable eSports business on their hands.
Whilst World Gaming caters for hardcore console players, Virgin Games (another of the company's video ventures) firmly has its sights set on mainstream, mobile-oriented players, the population of which has exploded alongside the uptake in smartphones and tablets. The site itself has all manner of bingo, casino and slots titles for players to choose from, with some, such as Double Bubble, offering prizes up to £80,000! The website also released a Facebook application-based port of the services, and although this site is still in its beta stages of development, tens of thousands of players regularly log-in to the site to take advantage of its incredibly inclusive approach to table gaming. Again, tournaments are a big part of the Virgin Games Facebook experience.
It'll be interesting to see in the coming years how Virgin's new gaming business progresses and develops. It seems that Branson and co. may have hit the nail on the head when it comes.