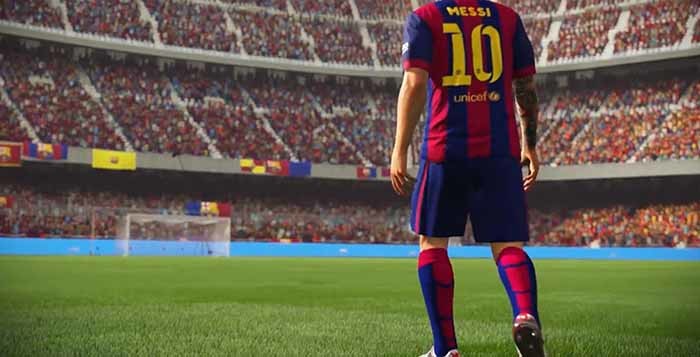 The next instalment in the long-running and hugely successful FIFA game series could be one of the most important in recent history. Loyal gamers are likely to stick with EA when FIFA 16 is released, but the fact that Konami are continuing to bridge the gap in the fierce duopoly battle for market supremacy is enough to suggest that EA need to make a big statement. FIFA 15 received mixed reviews from the gaming community who, although were impressed with the game visuals and further animation-based additions, valued the title as an incremental improvement from FIFA 14 as there were no ground-breaking changes to the game play or options. EA continue to provide daily updates and tweaks to every team based on information from their latest odds and performances in real life, but there are numerous changes that could be made to the upcoming title to ensure FIFA stays ahead of Pro Evolution Soccer in the gaming market.
More animation
Next-generation graphics have taken the gaming industry to a whole new level, and with the Xbox One and PlayStation 4 using optimised technology to provide increase processing speeds and sharper visuals, there is always an opportunity to push the boundaries even further. FIFA have always been a trend setter where football games are concerned, but while gamers love the intricate detail of every blade of grass, ball movement and life-like physical movements of players and officials, it could be further improved. The inclusion of physios and medical teams to provide treatment on the pitch is a prime example; it is also unnatural to see a player who has sustained a broken leg or ankle able to hobble off without the presence of a stretcher. Utilising the animation capturing technology for high-profile managers would also bring their off-the-field movements and emotion to life; while managers could be seen on the sidelines in FIFA 15, their stagnated movements do not really represent the raw emotion, whether it is anger at a bad refereeing decision or elation at a goal being scored, that mangers go through on a match day.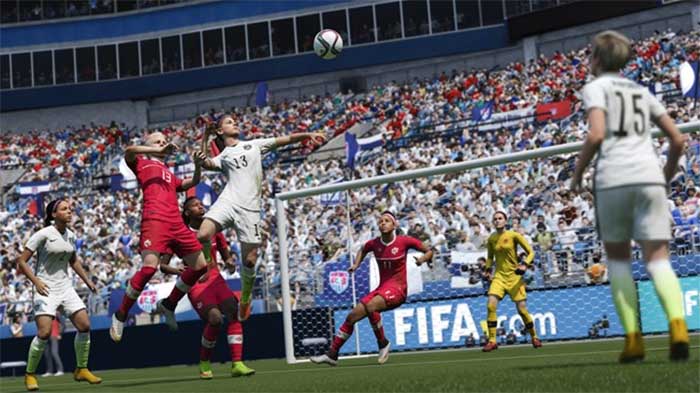 Expand the Career Mode options
FIFA 15's Career Mode was practically a carbon copy of the previous title which introduced a scouting system that allowed gamers to find players they may not have considered before, or know anything about, across the vast number of leagues and countries that EA gain an official license for. It appeared to be a safe tactic, but as Pro Evolution Soccer 2015 narrowed the gap between the two franchises to being almost level – the first time Konami have come close to overhauling EA's market dominance since they were top dogs with PES6 – EA could afford to be pro-active and add more features to Career Mode to make it even more dynamic and enjoyable.
The inclusion of being able to add backroom staff would certainly be a step in the right direction, as would being allowed to take part in training sessions that come with objectives to make players even better; it would be more beneficial to include training as a way to progress as a club and experience the day-to-day feeling of being a football manager, but also more practical for improving a created pro to replace long-winded objectives, such as 100 shots on target or register 300 tackles. Providing more variety in the interaction options with players and the media would also not go amiss, particularly if it came with a positive or negative effect on every comment made to change how a manager is perceived or the relationship with their player. EA have already proven, via NBA 2K15, that RPG-style press conferences and pre or post-games shows definitely add an extra dimension that could certainly work with football; this is where its partnership with Sky Sports could really come to the fore, with improved post-match analysis and transfer deadline day coverage creating a more dynamic game that would speak to football enthusiasts.
Introduce First-Person Mode
Virtual reality has came on leaps and bounds over the last few years, and while many next-generation games, such as Grand Theft Auto V, have implemented a first-person mode into their game with wonderful results, the same could also be applied to FIFA 16. Implementing first-person mode onto Be a Pro and Career Mode would allow FIFA gamers to gain a real perspective of what professional footballers and managers see on the pitch, from the sidelines or even from the stands if gamers are given the option to watch the game from a higher viewpoint as a manager. It would certainly be a game changer in the battle for market supremacy with Konami, especially as it would be accompanied by next-generation graphics and animation that could really bring first-person perspective to life.