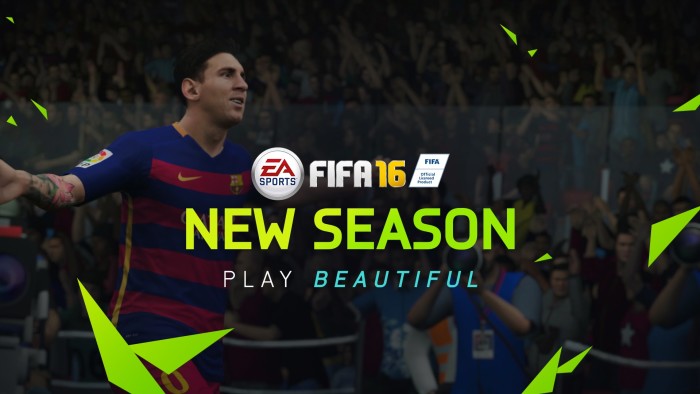 On the eve of the upcoming release of FIFA 16, we thought this might be a good time to take a slightly more in depth look at the game, or more specifically, some of the characters in the game in order to find out if they are in any way representative of their real life counterparts.
Cristiano Ronaldo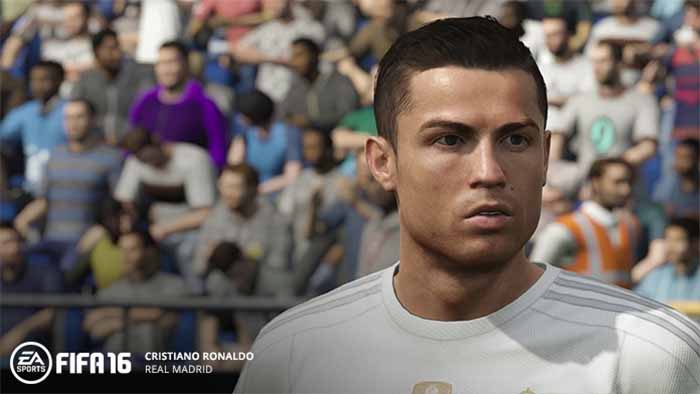 Game Version
First and foremost, Cristiano Ronaldo is a master of confusing the opposition and the goalkeeper. He frequently leaves them standing on the line, looking utterly baffled as the ball hits the back of the net. Seriously, watch any number of videos on the subject and you'll see what I mean. Also, Ronaldo very often finds himself with a wealth of space around him in the box, immediately prior to said goals. Then there's the back heel pass, the fancy footwork, the showmanship, the Ronaldo hair and the chiseled features. Of course, this is the virtual version I'm talking about, even the in-game commentators are impressed by this Ronaldo. Could this version in any way be similar to the man himself?
The Man
For some reason, the virtual Cristiano Ronaldo seems to be even more chiseled than the man himself. Maybe it's because Ronaldo is so perfectly formed already, this must make a game designer's job a hell of a lot simpler: grab yourself a screenshot, copy & paste, job done, next! Other than that, the showman, the Ronaldo footwork, and the awesome skill; it's all there in the game. Ronaldo is incredibly entertaining to watch (on and off the pitch), and he never stops trying to score. If the upcoming FIFA 16 is anything to go by, little seems to have changed!
Off the pitch Ronaldo likes to keep busy. He has an impressive collection of cars and his own fashion line. He also likes to play poker and is a member of Team PokerStars; you have to wonder how his competitive edge on the field translates to the table.
Lionel Messi
Game Version
Virtual defenses and goalies simply don't know how to keep pace with Messi. This is much the same as was said about Cristiano Ronaldo; Messi is the same but different if that makes sense. The virtual Messi eases his way through opposition defenses and pops the ball into the back of the net; simple! There's nothing showy, but he's no less impressive for it. On top of that, it often seems that no matter where virtual Messi kicks from, the ball is destined to hit the back of the net.
The Man
On real grass, Lionel Messi is much the same. He can pick up a ball from pretty much anywhere on the field, weave his way around any number of defenders and place the ball in the goal. He's faster on the ball than many players are off it. The man is simply mesmerizing to watch. FIFA 15 has nailed this, and FIFA 16 too by the looks of things. From a game design point of view, I imagine his hair causes overtime for game programmers.
Off the pitch, Lionel Messi also has a collection of cars and a clear passion for lying on the beach.
Manuel Neuer
Game Version
FIFA 15 put a lot of thought into their goalkeepers, and EA Sports in-game player ranking makes him the third best player in the game, regardless of position. But opinions vary as to whether this is a true reflection of Neuer. According to some, he is a little inconsistent in-game. He's got a great long-thrown and a quality kick-out, but his positioning, reflexes and diving are not considered to live up to expectations, being a sore point for some players. On that note, there has also been criticism of FIFA 15's goalies overall. Anyway, here's hoping all is well for Manuel Neuer in FIFA 16.
The Man
Couldn't be more different. The Bayern Munich man may be better considered a goal preventer as opposed to a shot stopper, often frustrating the opposition far from the goalmouth. In the goal or not, Neuer's reactions and in particular, his decision making ability is second to none.
Off the pitch, Neuer likes to travel and is an active sportsman in other areas too, listing skiing and tennis among his hobbies. Did you know that he won €500,000 on the German version of Who Wants To Be A Millionaire? He also voiced a character in the German version of Disney's Monsters University back in 2013.
Build the Perfect Team
Everyone has their own idea of the ideal team setup. And while simply plucking the very best players (Ronaldo and Messi up front, Neuer in goal) and dropping them into a team sounds reasonable, it's not just about players' skills, it's more about the chemistry, meaning that players should be kept in their natural positions, and play with others of the same league or nationality as much as possible. A hybrid team works best and the best type of hybrid is a team of two halves. Go 50/50 on league or nationality. For example, create a team that is half Italian and half Brazilian; or half German Bundesliga and half Barclays Premier League. That's going to give you the best possible chemistry in most cases. There is however going to be a lot of experimentation required to find your ideal team; experience is a large part of getting this right, but that's part of the fun.
FIFA 15 undervalues some players, some criminally so, and there are many skills that are far too powerful – headers we're looking at you, every header is a rocket! But no matter what happens when FIFA 16 is released in September, expect a lot of controllers to be thrown.